After a stressful two hours of 50 tabs, 2 continuous phone calls and 3 almosts, I GOT MY READING TICKET! And The Libertines are reforming for the event. Can't get much better..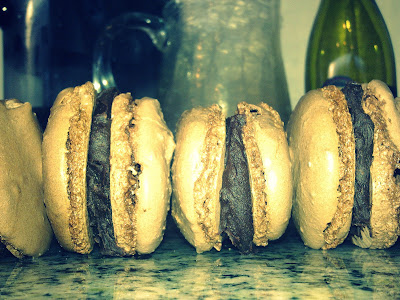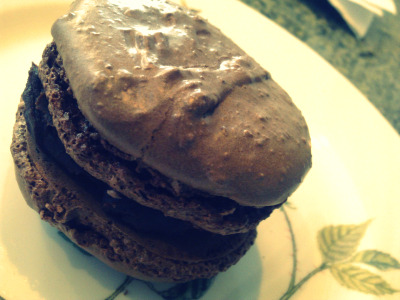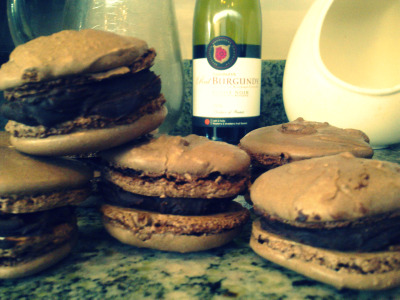 Hope you all had a lovely Easter.. I spent it in Cornwall, in the sea, it was bloody cold!
And, as you can see, making chocolate macaroons! They might not all be perfectly formed, but they still tasted pretty good.. Have the recipe
here
. But I ignored the prune idea, I'm not that wild :)
Next, I plan to conquer a raspberry flavour perhaps, pink.. or blue? Chocolate filling, but blue cookies. Yum.